Rules
Must purchase Masters From July 25th to July 31 Midnight EST (proof is within the system date stamp)
Must be directly tied to me at Passup, Direct…. (

not doing powerlines this round

) So basically I brought you into empower and I AM YOUR SPONSOR. some instances you're tied to david wood but I am your sponsor…. NO POWERLINES (if you don't know. you can email [email protected] and Andrea can see if we can find you in my basic downline as passups/direct then you are good)
First 4 Masters accepted. After that, sorry. Take Massive Action
The TWO (2) basic customers that you get, YOU must train and get into the system. Most will NOT know what we do. Get them plugged in and hold a strategy session. If for some odd reason the person is not answering or quits instantly before the month is up we will direct you to support to replace that customer.

that could mean they don't even buy the affiliate system, YOU must get in there and connect. If they REFUSE to pick up or just MIA but continue paying for their basic membership that is STILL GOOD 🙂 customers are good!

The Idea is to get past your first 6 customers so you passup customers at your every 5th now 😉 We are not hoping and praying these are superstars. it's to help you get your 2 a day PLUS get you used to making sales online. The first sale generally is hardest 😉
Payout – should be placed 2-3 weeks after we confirm and will take 1-4 weeks to place. By ALL MEANS we strive to increase this but we are doing our best to fill the requests as we get them. That is why I had to limit it to the first 4 master upgrades.
There is NO Guarantee that the customer will upgrade or even stay longer than a month (if the customer immediately cancels within a month contact us and we will work to get a replacement). You need to take massive action in getting them plugged into our trainings (plugging into traci would be smart ;))
like sending them here – www.lawrencetam.net/welcome-pm and then following up with them.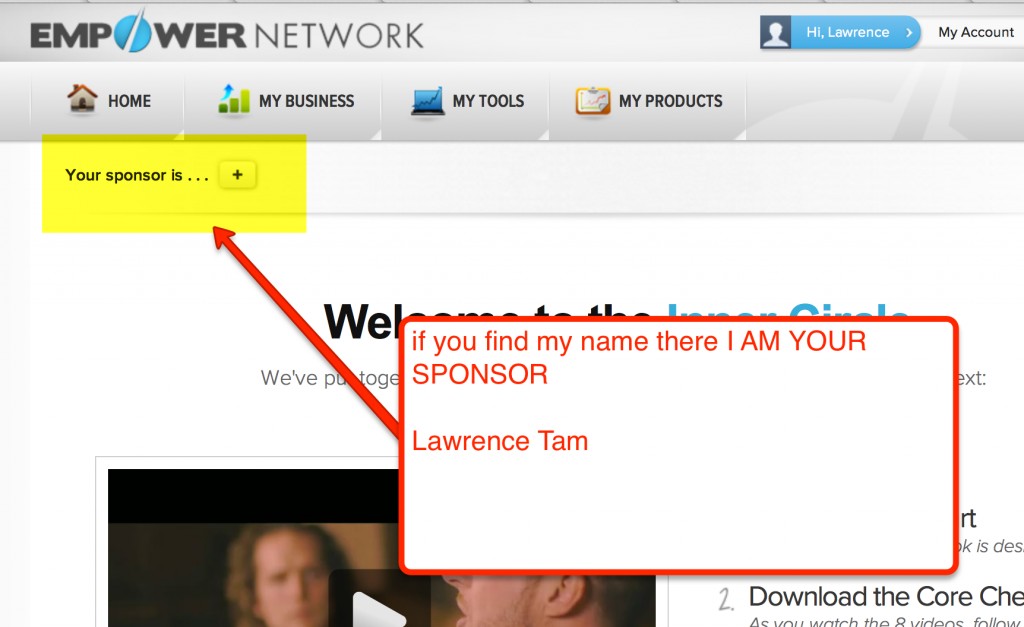 You Ready To Redeem?