Are you tired of clicking through countless image searches, only to discover a perfect shot that isn't free — and that's beyond your post's $0 budget? Before you start giving in to temptation and using anything you like online, you should understand the principles of copyright and fair use.
Also, be sure to take note of common pitfalls and understand that attribution and linking to a photographer doesn't necessarily make it OK to use any image you find online. Armed with some good information and a helpful checklist, you can locate beautiful — and legal — images for your website.
Sifting through all the noise out there can take far too long, even when you know the difference between CC.0 and public domain. If you're like most people looking for images online, you're probably seeking:
There are plenty of resources out there if you know where to look. And the good news is that you can find just about anything you need — your subject matter and business size don't matter.
To help you on your way, here are 7 well-rounded free image resources to help you get started:
If landscapes are your thing, try Unsplash. The selection isn't huge, but the quality is consistently high. Unsplash is updated every ten days, and the high-res images are worth a look. There isn't a search feature and attribution is required.
He personally curates his website with free images updated every week, ranging from landscapes to objects and textures in subject matter. All these visions captured by the Californian designer's eye are completely free for any kind of use, with no attribution required.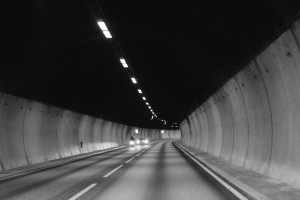 Looking for a mix of old and new? Public Domain Archive is divided into three categories: modern, weekly and vintage. It's a good resource for striking shots with no required attribution.
This site offers a great selection of images with a few different categories to choose from, including high definition photos of people in far more interesting scenarios than your average stock photo site. Everything is free for personal and commercial use without attribution, so take your pick.
Updated daily and fully searchable, Pexels is a solid option for any kind of project. Its high-quality images are free for commercial use and require no attribution. The tagging and similar photo functionality are also extremely helpful when sourcing material.
Searchable by term, category and color, Negative Space adds more high-resolution images to its growing database every week. Everything falls under CC.0 and you'll find subjects ranging from tech to nature.
This site offers a little bit of everything for your projects, from audio to video and paid to free, so many turn away before they realize that searching through 65,000 public domain images is as easy as using the right parameters. Related search results, size filtering and search suggestions make this an excellent and reliable way to spruce up your posts with unique imagery.
Next time you start typing search terms into Google, think about what exactly you need. Then head over to the image site that's best suited for what you want. You'll save time, find risk-free images and, best of all, have the eye-catching, unique visuals you need to capture your readers' attentions.
All of the resources above are updated regularly and offer enough to support any kind of web project. Be sure to bookmark them (and this list) for easy access to the best, worry-free images out there.
Did we leave out one of your favorites? Let us know in the comments!